---
Pictures
---
Links
---
Other links
---
HUMMER summit
---
History
---
Download
---
Conact me
---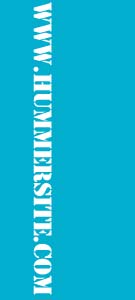 ---
If you have info about Nordic HUMMER summit or other HUMMER summits send me a e-mail:
summit@
hummersite.freeservers.com
Nordic HUMMER summit
Past HUMMER summits:
---
Nordic HUMMER summit 2001
The Nordic HUMMER summit 2001 was on the 3rd-6th of July in Strängnäs, Sweden.
It came 11 HUMMERS on this summit.

The Program was:
3rd of July 2001

19:00
Registration in Strängäs.(About 75 km. west of stockholm)


4th of July 2001

09:00 - 15:00
Nordic HUMMER Championship. Trial with HUMMER offroad. Arranged by: Strängäs Almenna Motor Sällskap

5th of July 2001
6th of July2001
---
Nordic HUMMER summit 2000
---
The program was:
Thursday 01 June 2000:

17:00 Registration, Rhodeløkka cafe Bygdøy Oslo
18:30 Collective driving trough Oslo Centrum to Holmenkollen
19:00 Check in at Holmenkollen Park Hotel, Oslo
21:00 Dinner and official opening by HUMMER importer Stefan Hjartarson



Friday 02 June 2000:

9:00 Depart to offroad area in Vestfold
12:00 Depart to Arendal
14:30 Arrive Tyholmen Hotel, Arendal
17:00 Parade from Tyholmen, Arendal centrum
21:00 Dinner at Tyholmen Hotel



Saturday 03 June 2000:

9:00 Depart to Gjerstad offroad area. Ca. 50 km
10:00 Technical control, Gjerstad
10:00 Viewing of section
11:30 Trial competition (Norwegian trail rules)
15:30 Driving competition in sand
17:30 Awards
18:00 Depart to Risør, Ca 30 km
18:30 Arrive Risør Hotel, Risør
21:00 Dinner Risør Hotel



Sunday 04 June:

10:00 Depart to Oslo
12:00Lunch at Gunerius Bergman in Helgeroa
15:30 Coffee at Rhodeløkka cafe, Oslo
---
Rules for the offroad driving:
Starting fee: 200 NOK
Drivers must complete 4-6 sections
Drivers compete according to start number
Compulsory to wear seat belt Prizes to the 3 best drivers with the least amount of penalty points
---
Summary
Participants from Finland, Iceland, Sweden and Norway came to the biggest HUMMER summit ever been in Europe. It came 11 participants with family to Rhodeløkka cafe and drove later through Oslo Centrum and got very much attention from people passing by. Later it was dinner and official opening by Stefan Hjartarson as the program said.
Friday the row of HUMMERS drove down to the 4X4 clubs sand-pit in Vestfold. There the members of the 4X4 club had lighted a camp fire and journalists from the car magazine Right On and Aftenosten wrote articles about it. Now it was time to learn the participants how to use a HUMMER offroad. Ævar Hjartarson demonstrated and learn them how to use B.T.S (Break Throttle System).
The participants trained how to use the cars in the sand, and discovered how funny it was.
Then the row of HUMMERS drove to Helgeroa and occupied the hole wharf and ate at Bergan resturrant.
Then they had dinner at Strand Hotel in Fevik where they filled all the parking spaces.
The row of HUMMERS drove on to Gjerstad to compete offroad. Here it had gathered 700 people who wanted to watch the HUMMERS drive compete offroad.
Almost none of the drivers had drove much offroad. But they used what they had learned Friday.
Arendal offroad club had made a great track, they had also made a little pond so they could show the HUMMERS driving ability in deep water. Also a hill of sand where is was the meaning to get highest up.
Before the sand hill the 3 first positions was: 1: Odd Rolfsen, Norway, 2: Per Gillemo,Norway 3: Peter Olsson, Sweden.
Per Gillebo did not give up on the sand hill, and beated Odd Rolfsen with 4 cm.
---
Result:
Per Christian Gillebo, Norway 106 points
Odd Rolfsen, Norway 104 points
Peter Olsson, Sweden 96 points
Sten Åke Stridbar, Sweden 87 points
Peter Rindø, Sweden 82 points
Lars Erik Rødstøl, Norway 72 points
Ævar Hjartarson, Iceland 69 points
Mikko Vänânikkela, Finland 69 points
Stefan Hjartarson, Iceland 65 points
---
Participants
Sten Åke Stridbar, sweden
Erik Andersen, Norway
Ævar Hjartarson, Iceland
Peter Olsson, Sweden
Edithe Gundersen, Norway
Lars Erik Rødstøl, Norway
Peter Rindø, Sweden
Mikko Vänânikkela, Finland
Per Christian Gillebo, Norway
Stefan Hjartson, Iceland
Odd and Bente Rolfsen, Norway
---
Pictures
Go to the Section on the picture page:

HUMMER summit 2000 pictures
---
Nordic HUMMER summit 1999
---
Pictures
Go to the section in the picture page:

HUMMER summit 1999 pictures